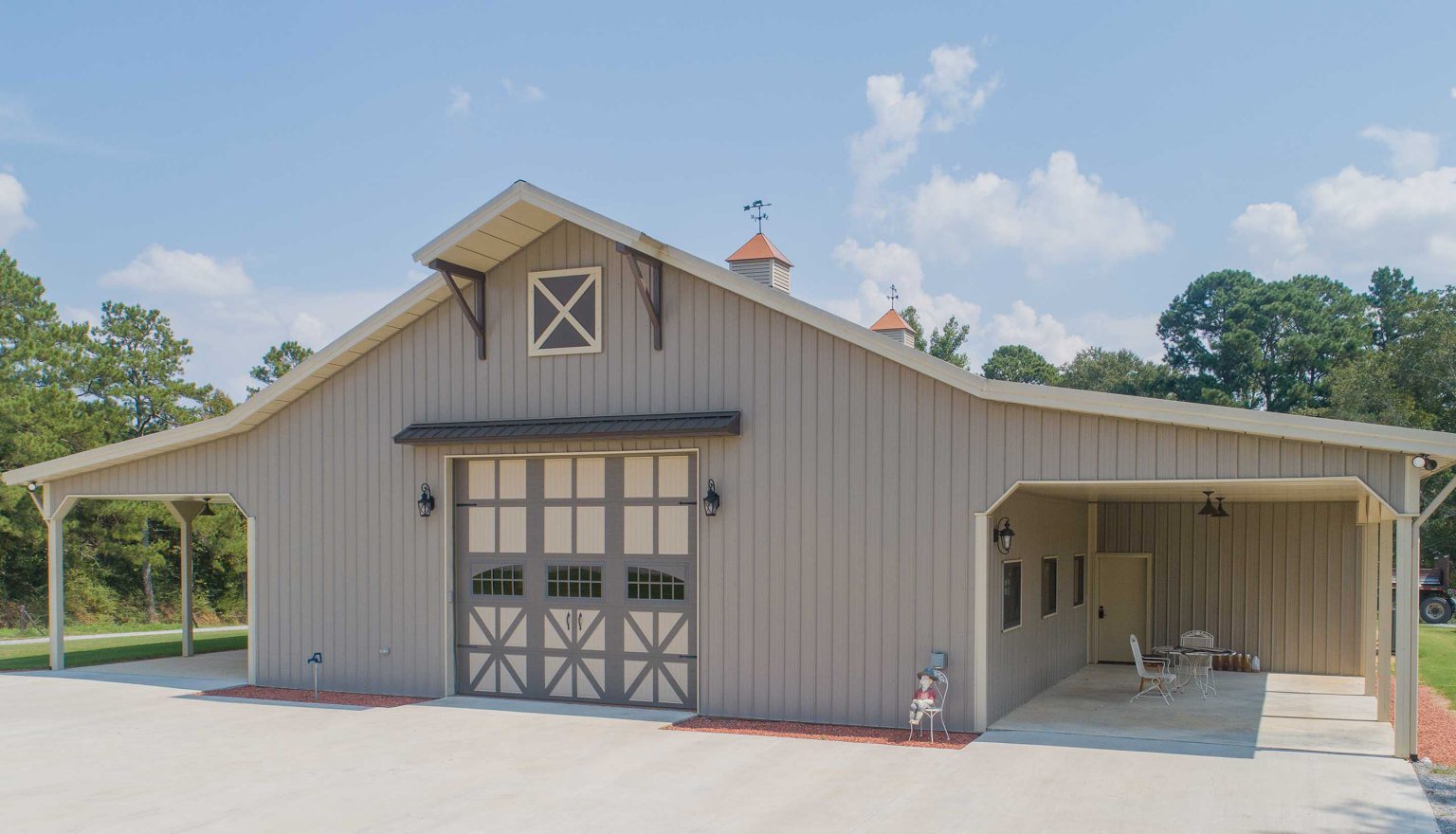 Pole Barn Kits Available
Roof Only or Enclosed Kits Include:
6×6 or 8×8 Post
In Ground or On Slab Post Connections
2 Bags of 80Ib Quickcrete for each Post
Steel Truss or Wood Truss
#2 or Better 2×6 Lathe
Face mount or Bookshelf mounted
Purlins and Side Wall Lathes
1/2″ Radiant Barrier Foam Board Insulation
Windows and Walk Doors
Roll Up or Sliding Doors
Cupola's
29 or 26 Gauge Roofing and Siding
18 Colors Available
THE AGCOR PROCESS
THE AGCOR ADVANTAGE 
What You Can Expect from our Process
Consultation- We design the exact building you want to meet your needs and specifications.
Design- We create a computerized digital drawing of your building design using TrueBuild Software through Eagle Metal Products.
Estimating- Based on your approved drawing, our estimating team will figure components needed to construct your building and provide pricing.
Project Presentation- Together we will review your building design, features, material list and cost to ensure we have the building design and material that best fits your needs.
Manufacturing- Once your building order is placed, we begin making custom components for your steel or wood building materials.
Delivery- 24-48 hours before delivery of your order our logistics coordinator will call and confirm your delivery day and approximate time. On the day of delivery, our driver will call you about 30 to 60 minutes prior to delivery for confirmation.
Structural Options
To make your building stronger, and more capable, our kits can be customized to include:
MSR Lumber
Increased Gauge
Increased Roof Pitch
Enhanced bracing package
Post Protectors
Post Rot Protection
Roof and Wall Sheathing
Decreased Girt & Purlin Spacing
Functional Options
To put your signature mark on your building project, our kits can be customized with the following items:
Overhead & Sliding Doors
Standard Entry & Dutch Doors
Standard Vinyl and Dutch
Windows
Wainscoting
Skylight Wall Panels
Ridge Vent & Cupolas
Insulation
Interior Liner